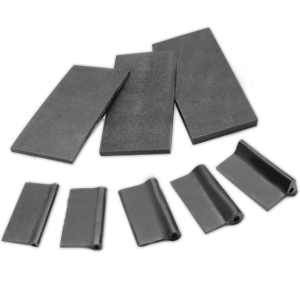 Durable,flexible rubber grips allow you to easily sand contours, curves, profiles, and other hard to get at areas. Simply cut you paper to size and instead of folding it to get that tough spot, wrap it around one of the contoured grips!
Package includes:
3 ea. contour pads:
5½" x 2¾" 7/16",7/32",and 5/32" thick.


5 ea. Grips
Grips have:
1 ea.1" wide flat side
4 ea. radius contours (1/4",3/8",1/2" and 5/8")
The handles of the contoured grips even have micro profiles for tighter areas such as flat, tight radiuses, knife edges, wedges and more.