Dust Collection
---
"Y" Fittings
4" to 2 ½" Dual Port "Y" Splitter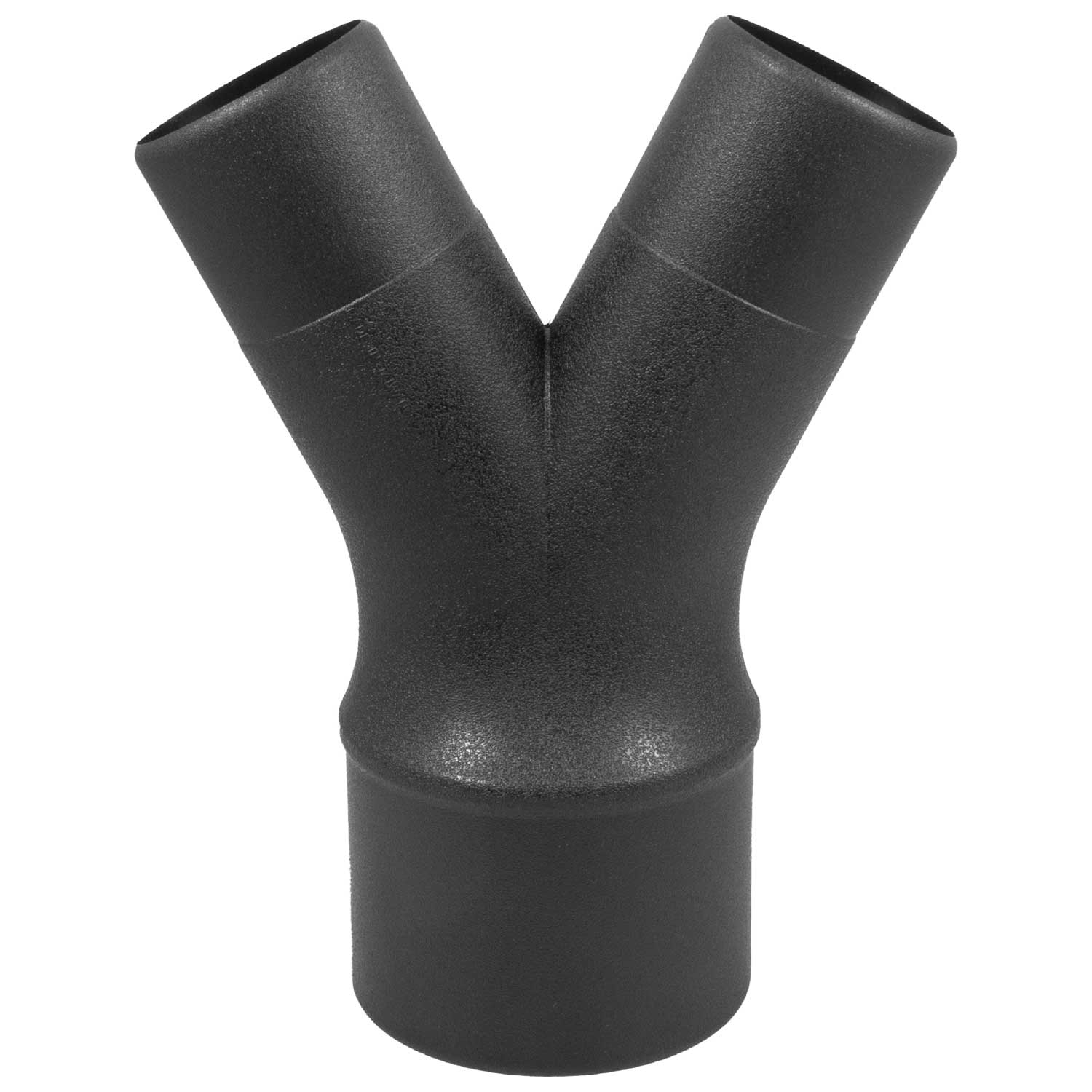 The 4" to 2 ½" dual port Y splitter provides you with the ability to reduce a 4" port (with an adapter fitting -not included or a simple hose section – also not included) down into two separate 2 ½" hose lines. This is perfect for shops that have multiple machines with 2 ½" ports like sanders, benchtop band saws, router tables and more! ›See more product details
Features:
Reduce a 4" port down into two separate 2 ½" hose lines
Perfect for shops that have multiple machines with 2 ½" ports
"Y" Fittings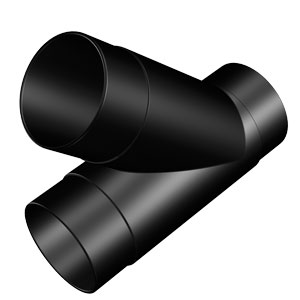 "Y" Fittings are used to attach branch lines to service more than one machine at at a time. This design provides increased lateral air flow and efficiency over other types of fittings. Hose clamps are required for proper connection.
Features:
Allows you to connect more than one tool to your dust collector system
Easy to position exactly where you want
Ideal for large and small woodworking shops
Sturdy ABS plastic construction
4" to 2 1/2" - "Y" Fitting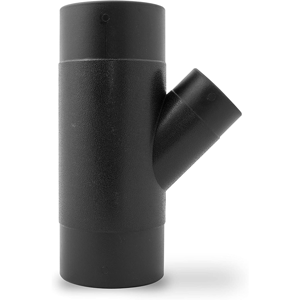 Depending on your woodworking shop dust collection system, you generally will need to use different diameter hoses from time to time. Typically, the most commonly used diameter hoses are 4" and 2½". When reducing from 4" diameter to 2½" we usually buy a reducer fitting. With the 4" to 2½" Y you'll be able to reduce your hose line without an extra fitting! This makes your dust collection setup process a step or two quicker and easier. ›See more product details
Features:
Recessed ports on all three openings
Each recess has more than enough length to easily accommodate PVC or standard style dust collection hose.
The 2½" port is angled on the side of the 4" to 2½" Y for better airflow.
The inside of the 4" to 2½" Y is smooth to help prevent the dust and debris that passes through the Y from clogging and building up.
Can be attached to different styles of hose
Ideal for large and small woodworking shops
6" x 4" - "Y" Adaptor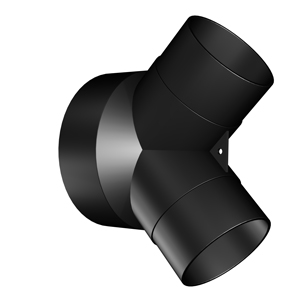 This 6" X 4" Y Adaptor has a 6" I.D. on the large inlet side and 3-15/16" O.D.'s on the two Y inlets. This Adaptor will adapt a single 6" O.D. pipe or connection to two 4" connections for 4" dust collection hose.
Features:
6" I.D. on the large inlet side and 3-15/16" O.D.'s on the two Y inlets.
Will adapt a single 6" O.D. pipe to two 4" dust collection hose
Includes:
6" x 4" - "Y" Adaptor - 1 each