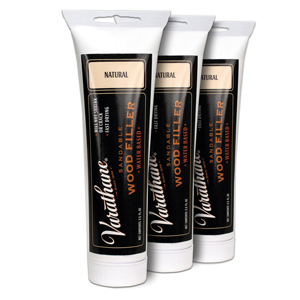 Note:
Swatch colors are for referencing only.
Color may vary.
Repair wood defects with Rust-Oleum® Varathane® Wood Filler. This water-based, pre-colored putty dries fast and hard—with no shrinking or cracking. Once dry, it can be sanded, stained, top-coated or painted and will accept nails and screws.
Features:
For Best Results:
Before applying stain/top coat, ensure filler is completely dry. Sand smooth.