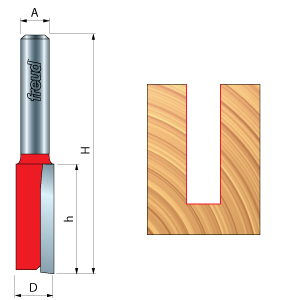 Application:
General stock removal at fast feed rates
This single flute Freud bit was designed for high production work with maximum chip clearance for fast feed rates.
Cuts all composite materials, plywood's, hardwoods and soft woods.
Use on CNC and other automatic routers as well as hand-held and table mounted portable routers.