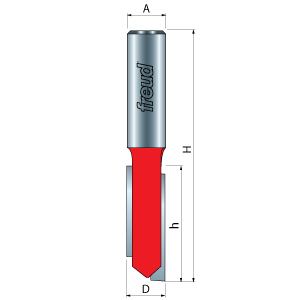 Appllication:
Smooth, fast cutting in thick stock.
These bits combine the balance of a double fluted bit with the speed and versatility of a single flute bit.
#14-204 compression bit has a opposing shears for an exceptionally clean edge on both top and bottom of cut.
Cuts all composite materials, plywwod's, hardwoods, and soft woods.
Use on CNC and other automatic routers as well as hand held and table mounted portable routers.