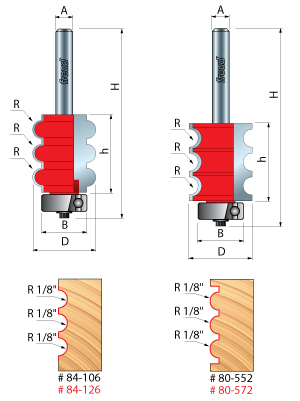 Application:
Columns, posts and decorative moldings.
Enhances moldings and furniture with multiple beads and fluting. These profiles will add the finishing touch to your next project. You can raise and lower either type of bit to different heights to achieve multiple profiles.
Cuts all composition materials, plywood's, hardwoods,and softwoods.
Use on CNC and other automatic routers as well as hand-held and table-mounted portable routers.