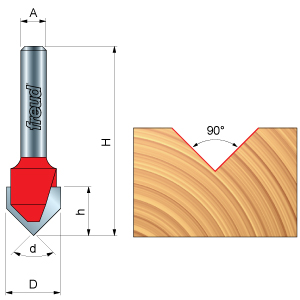 Application:
Engraving, decorative accents and signs
Ideal for making signs and adding decorative accents to furniture & plaques, Freud's "V" grooving bits are designed to cut deep or shallow "V" grooves.
Cuts all composition materials, plywood's, hardwoods, & softwoods.
Use on CNC and other automatic routers as well as hand-held & table-mounted portable routers.