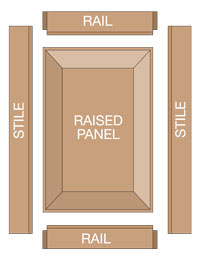 Application:
Combines Freud's most popular rail and stile bit sets with one of Freuds exclusive Quadra-Cut™ Raised Panel Bits
Features:
All sets Feature Freud's Premier Adjustable Rail & Stile Bits
All sets include Quadra-Cut Raised Panel Bits
All bits have 1/2" shanks and are designed to be used on 5/8" to 1-1/4" stock.
Includes attractive wooden storage box.
Cuts all composition materials, plywoods, hardwoods, and softwoods.
Use on table-mounted portable routers with 1/2" shank.